Your Yoga Practice can thrive wherever you are!
Yoga to the People is a donation based yoga community. Our staff, studios and operations are nourished by your contributions. Click "Donate" to support us in this way.
You can also send your donation using Venmo to @yogatothepeople. Your donations are deeply felt.
Master Class Wednesdays
11am-1pm EST, 8am-11am PST
*This is an Intermediate to Advanced Vinyasa Class with Hip opening, Backward bending, Twists, Inversions, Strength, Organ and Energy Awareness, and Relaxation.  
"Take a Breath with Erin"
Monday 10-10:30am EST, 7-7:30am PST
Wednesday 10-10:30am EST, 7-7:30am PST
*Thursday 5-5:30pm EST, 2-2:30pm PST*
Friday 10-10:30am EST, 7-7:30am PST
*After June 18th, we will no longer offer this class.
Thirty minutes of breathing techniques for all levels including sound purification, fire breath, breath retention and concentration. Calming, healing, freeing. Let's practice together!
Tantra Talks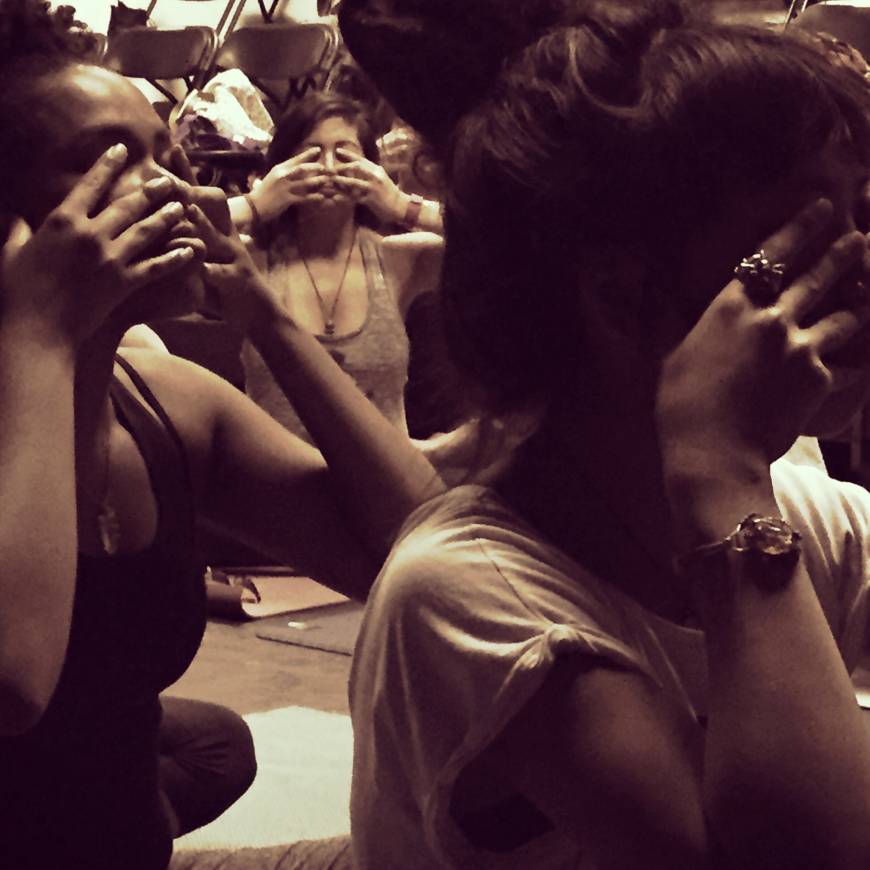 Kundalini Workshops Offered on June 26th
*We are offering 2 Kundalini Workshops on Friday. Hari Gopal will lead a class 6-9pm EST, 3-6pm PST, and Seva Simran another class 9-12pm EST, 6-9pm PST. Please sign up for these sessions separately. Thank you!
Dynamic Meditation
Dynamic Meditation
June 27th, 10am EST, 7am PST
Lead by Subhan and Shanti Schenker, owners of the World of Meditation Center in Seattle and faculty members of Yoga to the People's teacher trainings.
This meditation is a fast, intense and thorough way to break old, ingrained patterns in the bodymind that keep one imprisoned in the past, and to experience the freedom, the witnessing, silence and peace that are hidden behind those prison walls.
The meditation is meant to be done in the early morning, when "the whole of nature becomes alive, the night has gone, the sun is coming up and everything becomes conscious and alert." Wear loose, comfortable clothing.
Video Recorded Classes
Practice alongside fellow students as you are lead through 60 minutes power vinyasa yoga classes. Use visual as well as verbal cues to home in on your personal practice, and meet some of our staff to hear what brought them to their mat.
 Audio Recorded Podcast Classes
Enjoy a library of our live-class recordings, beginning from Yoga to the People's start up to now. Take classes from YttP's founder, as well as other familiar instructors whose intention is to guide you through class in a way that connects your body, mind and heart. Move, breathe and feel your way through each of these podcasts.